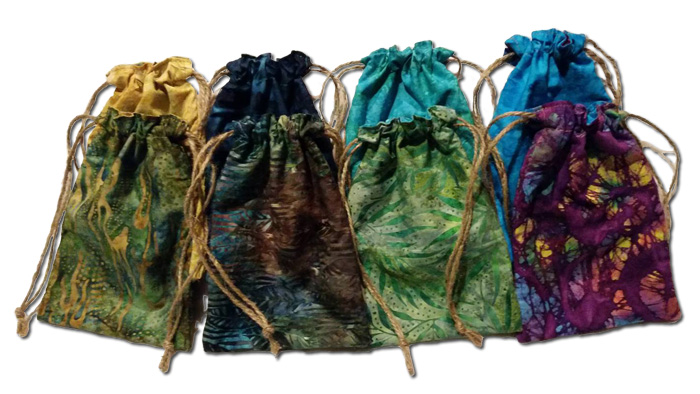 The Unity Consciousness energies of 7th dimensional Crystal Teraphim are carefully protected when placed in Teraphim Pouches for travel, or other reasons. Our Teraphim Pouches are made from hand designed "batik" 100% cotton fabric and hand assembled using 100% natural jute or hemp drawstrings and are only offered currently in our Small size of 2.75″ x 3.75″. Each Teraphim Pouch is created using two unique batik fabrics so that it is reversible, or can be turned inside out, and either design can be enjoyed at any time.
The actual color and specific batik design in the pictures below may vary slightly to the Teraphim Pouch you receive because hand made batik fabric has short production runs. But blue is blue and green is green. In addition, there are minimum design changes in different batik fabric production runs.
We donate 10% of the sales price from each Crystal Teraphim Pouch sold to help feed, educate and create a Love Energized environment for over 1,000 vulnerable children taken up in 20 day care centers in South Africa's impoverished shanty towns.

Small Cotton Crystal Teraphim Pouches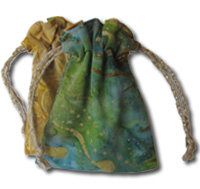 Pleiades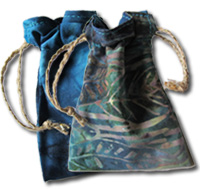 Celaeno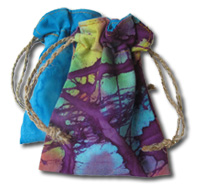 Maia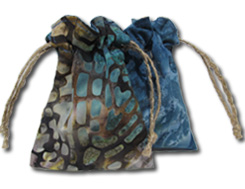 Altair