with 3 Unconditional Love Energized Healing Crystals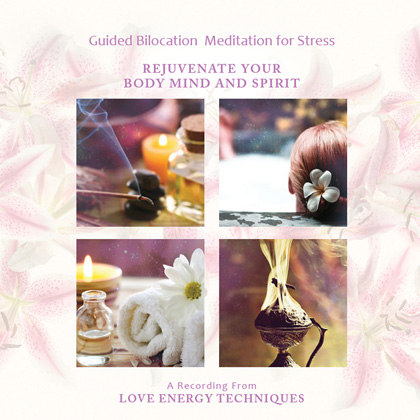 Ancient and modern techniques when used with 3 unique Love Energized Healing Crystals rejuvenate your Body, Mind and Spirit while simultaneously expanding your Consciousness. Our natural, effective techniques, include a guided Out of Body Experience so you may easily remove the large amounts of stress your body accumulates every day living in today's stressful world.
Recording begins by rapidly removing stress and fully relaxing your body using ancient Love Energy Enhancement Breathing Techniques.
Learn how to activate a temporary Merkaba and enjoy an OBE, Out of Body Experience, that removes stress from your Body, Mind and Spirit.
Experience Advanced Stress Removal Love Energy Techniques that combine powerful visualizations during an OBE with Love Energy Enhancement Power Mantras so you may be fully healed of stress.
Includes a special Love Energy Ceremony to bond you with your 3 Love Energized "Seer Stone" Healing Crystals so they may help you to remove stress by severing emotional ties to past unpleasant events.
Enjoy the exquisite pleasure of a Love Energy Healing Treatment from your 3 "Seer Stone" Crystals and 100 Healing Crystal Spheres in a Golden Healing Chamber located in our Love Energy Sanctuary.
Ancient and modern wisdom combine with our naturally effective techniques to quickly remove the stress of life in today's hectic world.
An incredible 3 hours of wisdom, techniques and a guided self healing Out of Body Experience by download and or by audio DVD and flash drive that will be sent to you with your 3 Love Energized "Seer Stone" Healing Crystals.