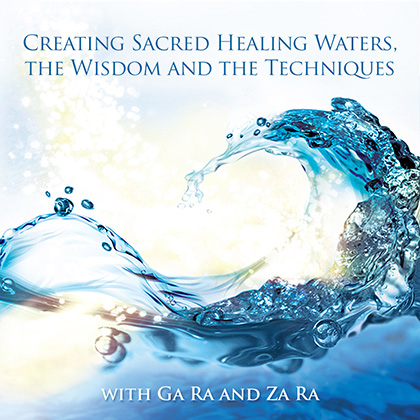 The ancient wisdom and techniques for naturally creating negative ion energized Sacred Healing Waters is on this CD/Downloadable recording. Negative ions have been scientifically proven to result in good physical, mental and emotional health.
Learn what negative ions actually are and why technological machines cannot create negative ions. Learn how negative ions are created and use the negative ion creation songs in this recording to create negative ionized Sacred Healing Waters.
A simple and natural way to improve your and your family's health. You only need tap water, glass jars and silver/gold wire or coins, along with the negative ion creation songs, power words and power mantras that are included in this recording.
There are now numerous angry, fear filled individuals around the world, who seek people and places upon whom to release their pent up angry, fearful, positive ion energies. Thus, the last track in this recording contains the power words that enable one to create a Sacred Room Spray.
The negative ions in your Sacred Healing Waters, using the power words in the last track creates super negative ions in the Sacred Room Spray that will transform other people's positive ion energies into negative ions in one's home, office or rented room when traveling.
We do What we Say, We Walk our Talk
* $5 from each CD/Download sold is donated to an African charity that feeds and educates a thousand destitute children living in corrugated tin shacks in slum areas that have no running water.