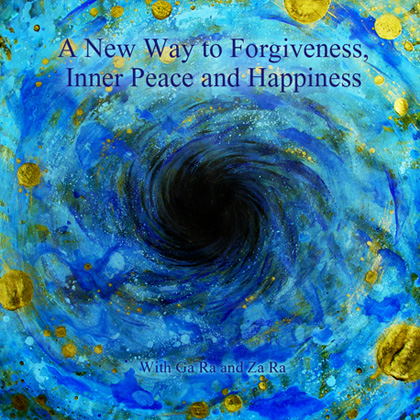 Ancient Knowledge and Common Sense Wisdom are woven together in a unique way that proves Forgiveness is the Way to Inner Peace, Happiness and Enlightenment. This recording's energetic cleansing and Consciousness expanding techniques give one the personal experiences that enable and empower one to attain Inner Peace, Happiness and the state of Conscious Awareness called Enlightenment.
Enjoy a series of ancient guided Love Energized Meditations that enable you to "breath in" life force enhancing Love oriented "negative ions" and "breathe out" illness producing "positive ions". Learn the ancient and modern reasons precisely why forgiving oneself, and others, in the proper way, leads to better health, Inner Peace and Enlightenment.
Hear the hidden truth why anger towards one's parents is the leading cause of cancer in adults. Listen to the facts about how the strengths and weaknesses in one's DNA are directly connected to karma. Learn how to remove weaknesses from your DNA. Discover the ancient wisdom that you knew everything about your parents and childhood before you incarnated into your present body, as a baby.