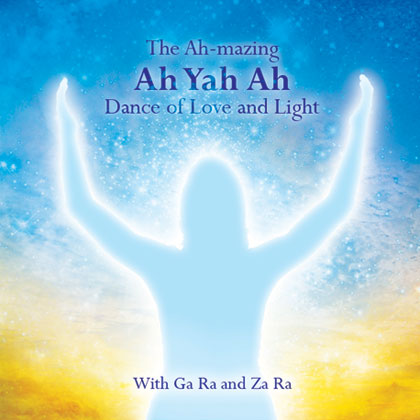 Our Ah-mazing Ah Yah Ah Dance of Love and Light recording enables one to attain a heightened state of Conscious Awareness and self heal oneself of life's discomforts using the energies of Unceasing Light and to expand one's Consciousness using the energies of Unconditional Love.
The recording contains an easy to learn visualization movement meditation in a step by step presentation by Ga Ra and Za Ra that cleanses one's body from lower dimensional emotional energies like anger and regret while enhancing one's body with higher dimensional emotional energies like Joy.
Recording also describes how one can remove the painful emotionally charged energies surrounding the memories associated with Post Traumatic Stress Disorder and depression, so one is able to regain their happiness in life.