Historical Background
In the first 300 years after Jesus' Physical Body Ascension, there were two types of Christians, True Jesus followers and Nicolaitane followers.
True Jesus followers were spiritual people who studied Jesus' wisdom and practiced Jesus' spiritual techniques received from the real apostles who had personally studied with Jesus.
Nicolaitane followers were religious people who followed information given to them by false prophets, people who were possessed and claimed to be apostles of Jesus by the will of God.
In 325 AD, the Roman Empire forcibly took over the Nicolaitanes. The Roman Empire's Universal Church then began to exterminate True Jesus followers and burn their books.
A direct descendant of Jesus and Mary Magdalene, the 3rd Guardian of Ancient Knowledge, is releasing his ancient family records to bring forth the truths hidden in code words within Revelations and other ancient documents.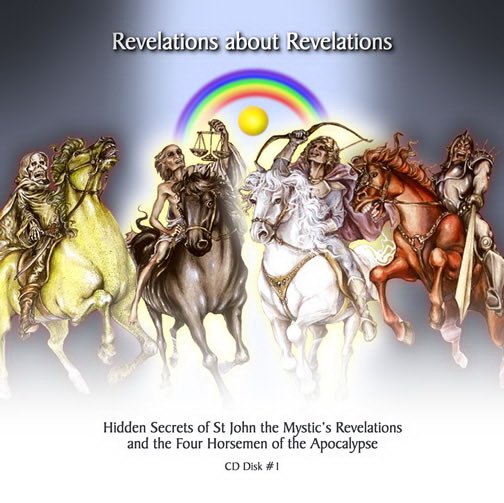 Revelations about Revelations CD #1
Introduction to Revelations.
The hidden codes of chapter one.
Some hidden meanings of chapter two.
John the Mystic said Jesus was not coming.
John said in 1:5 Jesus is "prince of earthly kings"
John said in 13:19 the one coming is the "King of Kings".
Discusses how every man, woman and child on earth has 3 fathers.
Details behind the secrets of the "two edged sword", "alive for evermore", etc.
Explains the hidden meanings behind code words, like Asia, 7 candlesticks, 7 angels, etc.
Precise descriptions of "Nicolaitanes" and the great harm they did to the mysterious and magical works of John the Mystic, Didymos Judas Thomas and the man called Jesus who Physically Ascended into Light 2,000 years ago.
---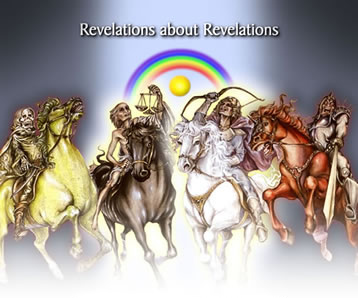 Revelations about Revelations CD #2
The Tree of Life
Story of Creation
Purgatory Explained
Reincarnation Proven
Adam's Unceasing Light
Eve's Unconditional Love
The Vesica Pisces Fish of Jesus
Requirements for a Normal Ascension
The Requirements for a Physical Body Ascension
How free will and predestination coexist in today's world
Differences between the 2, 4, 6 and 1,000 petaled Flowers of Life
How the Lotus Blossom Flowers of Life mature into the Trees of Life
---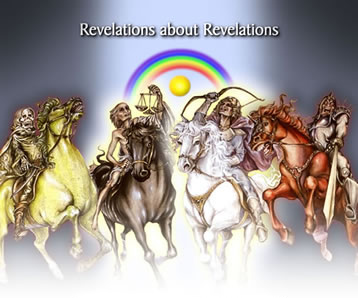 Revelations about Revelations CD #3
Good versus evil
Love versus Light
Liberal versus conservative
Swastikas of Unceasing Light
The ancient secret to happiness
Swastikas of Unconditional Love
The ancient wisdom about feelings
Why planet Mars has no atmosphere
How DNA causes "Crimes of Passion"
Ancient wisdom on the thinking process
Why seemingly normal people explode into rage
Spiritual wisdom about the human sexual orgasm
The vast amounts of spiritual wisdom in junk DNA
Source of the asteroid belt on the other side of Mars
Energetic differences between happiness and unhappiness
How the satan Lucifer and one third of the angels fell to planet Earth
Ancient wisdom that God, Lord and Lord God are 3 different Consciousnesses
---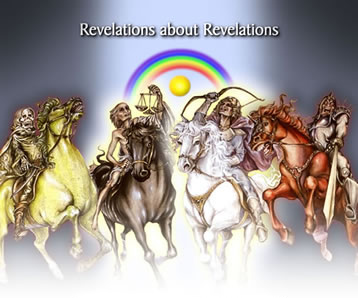 Revelations about Revelations CD #4
Shiva and Kali
Celibacy and sex
Details of an exorcism
The 3 Queens of Sheba
Jesus' Ethiopian heritage
"Blue race" arrived in 8000 BC
Love is the key to biblical code words
Ancient human sound waves of joy and bliss
Secret wisdom on the 1st four days of Creation
Technological sound waves of fear and depression
How dark ones can suck the life force energies from others
Source of Davidic lineage Advanced Light Body Activation Techniques
---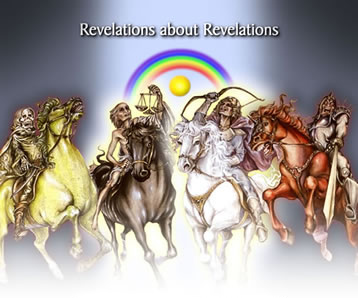 Revelations about Revelations CD #5
Bilocation
The Teraphim
Shiva's Lingams
Egypt's "Heir of Ah"
Jacob's Stone of Destiny
Spiritual Energy Baptisms
The Mystic's Hidden Manna
Biblical Moses' Physical Manna
Son of Shiva comes every 1,000 years
The Hidden Secrets about Royal Crowns
A Secret of the first 6 American Presidents
Ancient Messages hidden in Stone Monuments
---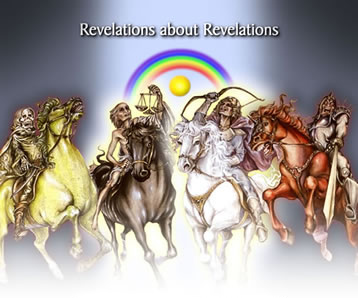 Revelations about Revelations CD #6
Quetzalcoatl
Piri Reis' Maps
Mountain Meadows Massacre
Joseph Smith's use of Teraphim
Maimonides, Judaism's 2nd Moses
Columbus used Knights Templar Maps
America's 1800s use of biological weapons
Smith's plural marriages of heavenly bodies
Joseph Smith, Mormonism's Love and Light
Young's polygamist marriages of earthly bodies
Brigham Young, Mormonism's demonic dark one
The Special Teraphim of Thoth Hermes Trimegistus
How Ark of the Covenant's Treasures came to America